courtesy of World Property Journal
Miami Real Estate Market is 4th Largest in the US
Miami ranks 4th in the nation in total home value. According to Zillow, the total value of all homes in the United States in early January 2018 is now $31.8 trillion after gaining $2 trillion in 2017.  The cumulative value of the U.S. housing market grew at its fastest annual pace – 6.5 percent – in four years. Moreover, the value of all U.S. homes rose 8 percent annually in the early stages of the housing recovery in 2013.
Fast FAQs:
Total U.S. housing market gained $2 trillion in value in 2017.
The value of all U.S. homes grew 6.5 percent in 2017, the fastest pace in four years.
Los Angeles, New York and San Francisco are the most valuable housing markets, each worth more than $1 trillion.
For many households, a home is the single largest source of wealth, but the collapse of the housing market and the ensuing Great Recession demonstrated the importance of housing to the U.S. economy as well. The housing market has gained $9 trillion since the lowest levels of the recession.
A Record Year
The value gained in 2017 alone is equivalent to more than the valuation of two companies the size of Apple. Over the past year, the U.S. housing market has gained $1.95 trillion, while Apple recently hit a market value of $900 billion, the first U.S. company to do so.
This was a record year for home values as the national housing stock reached record heights in 2017," said Zillow® Senior Economist Aaron Terrazas. "Strong demand from buyers and the ongoing inventory shortage keep pushing values higher, especially in some of the nation's booming coastal markets. Renters spent more than ever on rent this year, but the amount they spent grew at the slowest pace in recent years as more renters transitioned into homeownership and new rental supply slowed rent growth across the country. Despite recent changes to federal tax laws that have historically made homeownership financially attractive, the long-term dynamics pushing up home values and rents are unlikely to change significantly in 2018."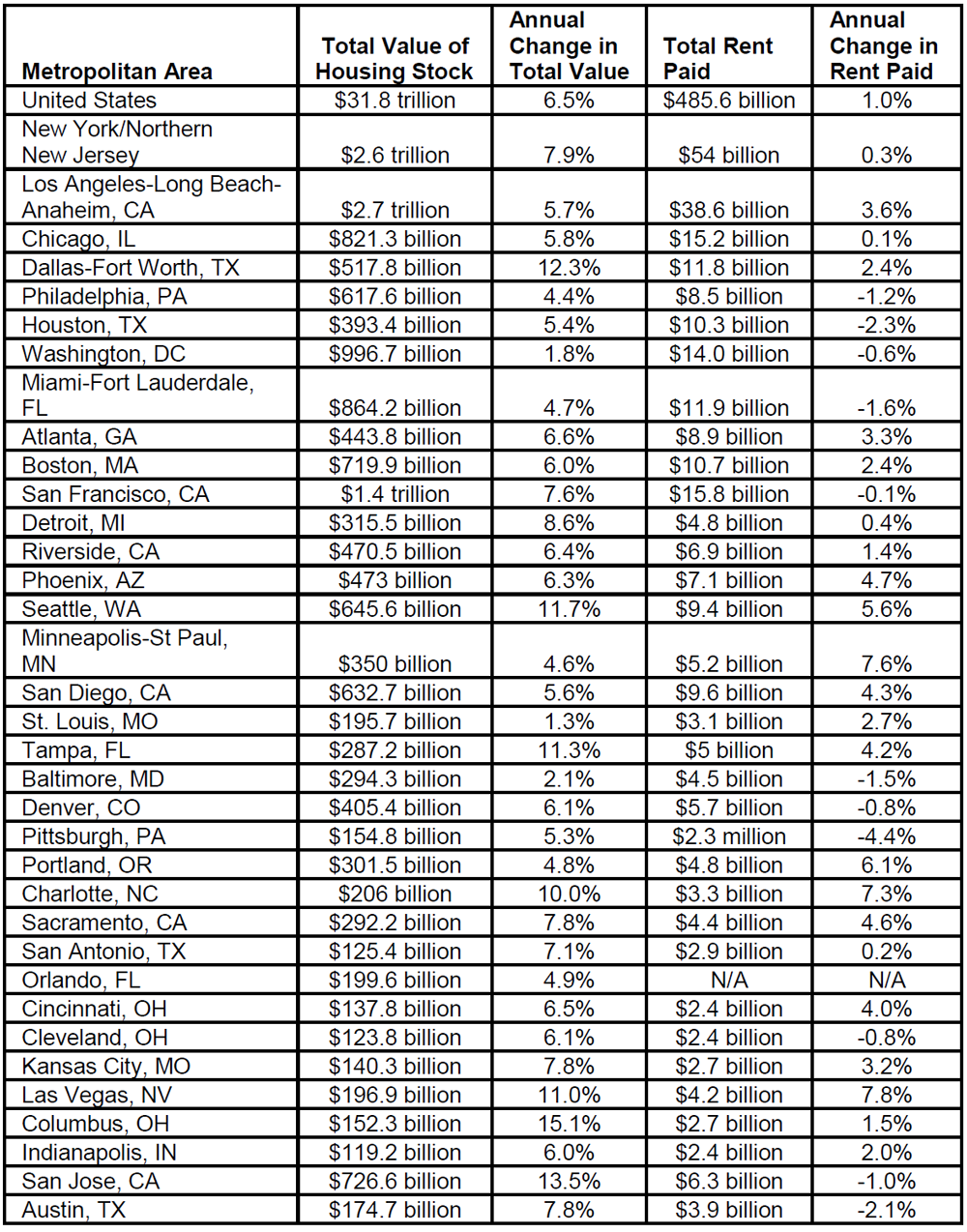 Why Work with Mario Quintero
Do you doubt what our good friends at CNBC are predicting?  Home prices are set to rise in Miami and across the entire USA.  Are you in the market looking to buy, sell, rent or lease a property? Mario Quintero has been in the mortgage business since 2002. Mario's experience is tested and true. Mario has helped hundreds of families purchase their dream homes and secure competitive financing.
Mario Quintero, principal of Strock and Tanner Mortgage, gets your deal done. Let me be both your trusted Miami realtor and Miami mortgage broker.
Get in Touch with Mario
I'm Mario Quintero, your mortgage & realtor for life. Let me be your Miami home consultant. Our office specializes in both residential and commercial real estate and financing programs. Let me help you secure a VA, conventional, jumbo, FHA and foreign national mortgage loans. Furthermore, we can help your elderly parents secure a comfortable retirement with a reverse mortgage.